Watch FREE TimeStar Insperity Demonstration Now!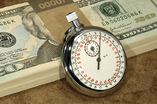 Struggling with automating the simple task of employee time recording?
Simple manual employee actions, like time recording, that may only take one employee a moment, can create enormous costs if performed thousands of times a year by every employee in the workforce. Automating the most frequent employee actions yields the greatest cost savings and efficiency improvements.
Learn not only why you should be using time and attendance software to automate the collection process, and receive tools to calculate your return on investment.
During this webinar you will learn:
How to capture real-time labor information
How to reduce errors associated with manual time collection
How to reduce buddy punching w/Biometics
Please complete the form below to instantly watch you FREE Time and Attendance Video Demonstration!