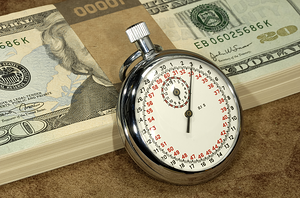 Businesses who offer more flexible payment options are the businesses who succeed in today's cash strapped economy. The Sage Payment Virtual Terminal is a web interface that allows customers to easily manage and process credit card payment transactions. You can use this payment service as a stand alone, a mobile payment application on your cell phone or as an integrated extension of your Sage ERP system. Sage Payment Solutions with Virtual Terminal helps customers keep their competitive edge making it easy to collect money from their customers.
The Sage Virtual Terminal is a web interface that processes payment transactions when credit card information is manually key entered into the browser. A secure connection is made to transfer card information from the Sage Virtual Terminal to the Sage Gateway for authorization. Virtual terminals can be accessed 24/7 with an internet connection and a web browser.
With a virtual terminal, merchants have the flexibility to accept debit and credit card payments virtually, that is, without having to buy a point-of-sale swipe terminal. This can be useful for merchants that don't take customer payments in person or if payments are web based, mailed, phoned, or faxed in. Many businesses that do accept payments in person still process through a virtual terminal to avoid the cost of a card swipe terminal and also to allow for back office processing.
Increase your customer's satisfaction by offering them a convenient time saving payment option through the Sage Virtual Terminal. With recurring payments you can automatically charge your customers a fixed amount of money on a schedule that works for you and for them. The exact payment is made directly to your merchant account on time, every time.
Easy to set up and use
Reduces postage, paper, labor expenses, and bank fees
Tracks card expiration dates to avoid interrupted payments due to expired data
Free 24/7 Online Reporting
Recurring Payments
Lowers accounts receivable and collection costs
Online Shopping Carts
Online shopping carts assist with purchases made over the web. Having a shopping cart on your website will allow customers to add items, as they shop, to their virtual shopping cart while it keeps a running total of all items in the cart. When the customer is ready to "check out," the shopping cart will total the items, shipping, and tax automatically. This helps customers feel more comfortable with the purchase process.
Sage Payment Virtual Terminal is briefly demonstrated in this 7 minute You Tube video below presented by Keith Perkins at Accounting Systems Consulting Group, LLC:
Sage Payment Solutions wants your online business to thrive. That's why we provide a free shopping cart for all businesses with a web presence.
There are many compatible third party software providers and shopping carts that can be integrated to our gateway. Please inquire with your third party provider to determine if their product is already certified to our gateway.
If you need assistance or would like ot learn more about Sage Payment Virtual Terminal, contact us at Accounting Systems Consulting Group, LLC. As ERP consultants, we have over twenty years of experience in helping hundreds of businesses become more efficient and profitable.
Posted by Keith Perkins at Accounting Software, a Sage 100 ERP consultant firm serving Sage 100 ERP customers in Shreveport, LA and surrounding areas.